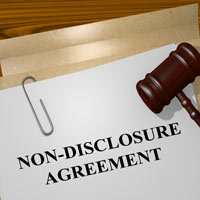 New Jersey and federal legislatures have recently introduced new laws aimed at prohibiting defendants from using non-disclosure agreements (NDAs) in certain types of discrimination and sexual harassment cases.
Publicity from the scandal fallouts of Harvey Weinstein, Bill Cosby, and Larry Nassarhave highlighted the problems with these types of agreements. NDAs allow plaintiffs to receive money on the condition that they do not discuss the facts of their case or settlement publicly and release their employer from liability. Often, these agreements will include terms that require the plaintiff to repay the settlement proceeds if they violate the terms of the NDA. These agreements will also include mandatory arbitration provisions. An arbitration provision is currently at the heart of the dispute between President Donald Trump and Stormy Daniels.
Advocates for sexual harassment victims contend the use of NDAs frequently result in silencing the victims by creating a culture of fear.
What is Being Proposed in New Jersey?
S121, approved by the New Jersey State Senate and inspired by the MeToo movement, seeks to prohibit provisions in employment contracts or settlement agreements, which have the purpose or effect of concealing the details relating to a claim of discrimination, retaliation, or harassment. The bill renders non-disclosure provisions unenforceable, and allows for plaintiffs, if they are subject to an NDA, to sue in state court for counsel fees.
One of the bill's primary sponsors, State Senate Majority Leader Loretta Weinberg, stated that too many victims have been forced to suffer in silence while the abusers went unpunished. Limiting confidentiality agreements will help lift the secrecy that allowed the abuses to continue.
What is Being Proposed in the US Senate?
U.S. Senators Kamala Harris (D-California) and Lisa Murkowski (R-Alaska) recently introduced the Ending the Monopoly of Power Over Workplace harassment through Education and Reporting Act (EMPOWER Act), which prohibits employers from making employees sign non-disclosure or non-disparagement agreements related to workplace harassment as a condition of their employment. The EMPOWER ACT also prohibits making an employee sign this type of agreement to change their employment status, compensation, or benefits.
Additionally, companies receive tax deductions for legal expenses, such as attorneys' fees related to sexual harassment litigation. This would change under the new legislation. Companies would lose these tax deductions, and any award or settlement made to a victim in a sexual harassment case would be categorized as nontaxable income.
The proposed legislation also provides specific provisions aimed at the prevention of sexual harassment in the workplace, by calling for workplace sexual harassment training programs and bystander intervention training. Education through the development of a public service advertisement campaign would be another preventative piece, should the law pass.
Other bills related to workplace sexual harassment continue to be introduced by state and federal legislators throughout the country. The EMPOWER Act joins a bill sponsored by Senator Kirsten Gillibrand (D-New York), which sought to amend the Congressional Accountability Act to make legislators responsible for paying sexual harassment settlements paid by members of Congress. While that bill stalled in the Senate, Senators Harris and Murkowski hope their bill does not suffer a similar fate.
Atlantic City Employment Lawyers at Levine Staller Handle Employment Related Matters on Behalf of Employers and Employees
Whether you're an employer with concerns about sexual harassment claims, or an employee experiencing sexual harassment, the experienced Atlantic City employment lawyers at Levine, Staller, Sklar, Chan & Brown, P.A. are here to assist you. Our offices are conveniently located in Atlantic City, New Jersey, to handle employment related matters throughout Atlantic County and the state of New Jersey. To schedule your initial confidential consultation today, call us at 609-348-1300 or submit an online inquiry form.